Outgoing Director Reflects on Career Helping Disabled 
By Josh Mitchell, Missourian Staff Writer | Posted: Saturday, June 6, 2015 1:00 pm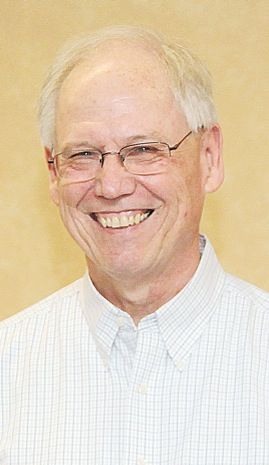 Ron Kruse
 When Dr. Ron Kruse was a child some students at his school were set aside from the rest."I literally remember there was a little class for some kids that we didn't see very much; it was underneath the stairwell," Kruse said.He and the other children did not know why those students were not included."They were just a little bit different," Kruse said.Services for people with disabilities have progressed since then, said Kruse.Now he is retiring after 28 years as the executive director of Developmental Services of Franklin County.The agency helps people who have disabilities such as Down syndrome, cerebral palsy and autism."They're like other folks and have strengths and weaknesses and things they want to do and things they can't do so you just learn to work with that," said Kruse.At first, Kruse did not think he would make a career helping people with disabilities. But he said a friendship he made early in his career with a man who had some unusual physical features made him realize he could work in the field. The man was a "really nice guy," Kruse added."I just developed a lot of relationships working with the clients and had a lot of fun with them," Kruse said.Moreover, he said his dad, a postal clerk, and his mom, a church secretary, instilled in him strong values of accepting others during his childhood in Kirkwood.
Progress for the Disabled
When he started with the agency he had a card table and had to buy a phone at Radio Shack for his office. He was the only employee, and now there are 145."Instead of these grand plans to get services started it was 'how do I get a desk,' " Kruse said.When he started, the main services for the disabled were the sheltered workshop in Washington, which provided employment for the disabled, and a day program.Later, another sheltered workshop opened in Sullivan, a transportation program for the disabled got rolling and new residential properties, such as Sullivan House and Park Hill Apartments, opened.Kruse and some others formed the Franklin County Transportation Council to help the disabled get to the sheltered workshops and the Rainbow Activity Center day program.A supportive employment program also was started to assist people with disabilities in the workforce. For instance, he said people with intellectual disabilities may have trouble transferring what they learned in one situation to another environment.Through the years there has been other progress for the disabled in Franklin County, especially in the area of autism."Back when we started, autism wasn't hardly an issue at all," he said, adding that there is a greater awareness now and apparently more people have the condition.He called autism a "major issue" that developmental services is working to address with specialized staff."It's really starting to get some traction, but there's really a lot more we need to do," Kruse said.The Franklin County Dental Network, which he helped start, is another proud accomplishment of his tenure, he said. The funding comes from the United Way and provides dental care for people who could not afford to go. This has improved the quality of life for some people, saying it is hard to be happy with a serious dental problem.
A 'Fulfilling Life'
Kruse also recalls going to court to fight for a disabled woman who was at risk of losing her services due to bureaucratic issues. The woman was able to keep her services and is now living a "fulfilling life," Kruse added."We had to spend a lot of money on attorneys fees, but it was really worth it to get the service for her because she really needed it," Kruse said. "It would have been really very harmful for her to not get those services."While society's treatment of disabled people has changed over time, such as not putting them under the stairwell anymore, the fact is that some of them have major hurdles to overcome, Kruse said.And for some "it's not going to be easy to do."Some of the agency's clients have shown great progress over the years, such as in the area of grocery shopping. At first they were getting assistance, but now they are doing it on their own.There is no reason to patronize them and provide services that are not needed, Kruse said."They are very capable of running their lives," he said.
New Director Hired for Developmental Services
By Josh Mitchell, Missourian Staff Writer | Posted: Friday, May 15, 2015 8:00 am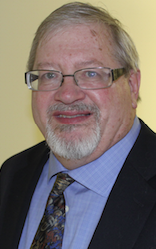 Tom Sinclair
A local taxpayer-funded agency that provides services for people with disabilities has a new executive director for the first time in 28 years.Tom Sinclair, a former employee of the Missouri Department of Mental Health, was introduced Monday as the new executive director of Developmental Services of Franklin County."It's exciting," Sinclair, 57, said of his new position. "It's an agency that has a tremendous reputation around the state."After volunteering with the Special Olympics, Sinclair realized he wanted to devote his career to helping people with disabilities, he said."So I left the business world about 24 years ago to enter this field," he said.Sinclair will replace Dr. Ron Kruse, who is retiring after serving as the executive director since the agency started.Seeing people with disabilities overcome the day-to-day challenges in life and helping them reach their potential makes him passionate about the field, Sinclair said.Nothing compares to that feeling, he added.For the next month, Sinclair is going to work with Kruse to learn the programs and make connections.In the future, he said it would be nice to have some residential programming for people with "severe aggressive behaviors or challenging behaviors."He said he would rather see those people stay in the county rather than go elsewhere for those services.And he wants the agency to keep growing its relationship with the schools to enhance the transition that those with disabilities make from school to adult life.Sinclair, who moved here from St. Joseph, said his new position also puts him closer to his childhood home of St. Louis."I believe that my life goal is to serve individuals with developmental disabilities and to get with a quality organization that has a good foundation that we can grow some ideas and develop more programming for Franklin County," he said.Most recently, Sinclair served a 12-county region as the director of the Albany Regional Office of the Missouri Department Mental Health-Division of Developmental Disabilities.That office served about 1,100 people with developmental disabilities. He was laid off from that position in December after six years when state budget constraints forced staff cuts at six regional offices, he said.Prior to that, he worked in higher education. He taught future teachers how to help people with disabilities develop life skills.He worked at Eastern Illinois University, and before that he was a research assistant in developmental disabilities at the University of Northern Iowa.Sinclair has a master's degree from the University of Missouri-Columbia in special education and some doctoral work in special education administration from Northern Iowa. His bachelor's degree is from Southeast Missouri State University in business.As a youth, Sinclair said he spent a lot of time in Franklin County."It's just great to be in Franklin County," Sinclair said.Sinclair's experience working with the state will be an asset to developmental services, which gets a large amount of funding from the state, Kruse said. Sinclair also has experience working with parents of children with disabilities, Kruse added.Kruse will stay on through June 8 to help with the transition.Sinclair is a "fantastic selection" as the new executive director, said Don Cognata, chairman of the board."I think what makes him a good choice is that he wants to get out where the people are," Cognata said. "He wants to work in the field. He has concepts; he has leadership, but he still sees the value of talking to the people (those with disabilities and their parents) who are consuming the resources."Sinclair will make $83,000 a year.
The Board of Directors introduced the new executive Director on May 11, 2015. A copy of the announcement follows:
New Executive Director announcement
The Board of Directors of Developmental Services of Franklin County invites you to join us as we introduce our new Executive Director. Please see the following link for more details:
County Connections Newsletter Fall 2014
The Sullivan Football team was awarded the TIN MAN AWARD in recognition for their commitment to helping others including the annual Sullivan Disability Awareness Country Festival. The Sullivan Football team ha been an integral part of the Sullivan Disability Awarenss County Festival for the past two years. The football players assisted in getting individuals on and off the hayride and monster truck rides safely. They also helped with parking and many other duties throughout the day. This year a scrimmage football game was held between the Sullivan Football team and our Special Olympics Football teams. It was a highlight of the festival. The sportsmanship that was demonstrated was amazing. The Sullivan Eagles have raised the bar for realizing the importance of community involvement for individuals with developmental disabilities.
Congratulations to Mary Helfrich! Mary is our very own Direct Support Professional of the year. She has worked for DSFC for 20 years and had many nominations, even from staff working in several different homes. Way to go Mary!
Other nominations were:
Jennifer Ash, Dixie Beckett, Anna Bivens, Alice Brooks, Trina Davis, Jessica Dimaya, Heidi Joplin-Donovan, Nacole Gooch, Terri Kleinheider, Esther Nechita, Adrian Purcell, Pam Reisinger, Rishell Rhoades, Jane Shepherd, Marilyn Spears, Anna Swoboda, Dawn Waters, Cynthia Wedemeier, and Mark Welty.
Great job everyone!
Bob Cook– Mid-American Coaches- Presented with DSFC's Tin Man Award in January of 2014
Bob Cook, a driver for Mid-American Coaches, has been a primary driver for DSFC's recreation program for five years. Last September, he went above and beyond his duty when one client's luggage, including his medication, was lost, and Cook took him to the pharmacy; and when another client and her mother found out on the trip that their father/husband had had a heart attack and was in the hospital, Cook re-routed the trip so he could personally ensure they arrived at the hospital as soon as possible.
That kind of compassion shows heart, and is why Cook was given a Tin Man Award in January.
"We work with the bus company, we pay them for doing that, but when the driver goes out of his way to make sure people are taken care of, the situation was very stressful . . . then people are just doing that out of the goodness of their heart," said Kruse.
That deserves recognition.
Washington Elk's Lodge, The Ladies Auxiliary and Big Daddy Sounds- Presented with DSFC's Tin Man Award in January of 2014
James Hanny- Missouri Baptist Sullivan Hospital Speech Therapist- Presented with DSFC's Tin Man Award in November of 2013

Joe Ferguson- Revolution Cycles- Presented with DSFC's Tin Man Award in August of 2011