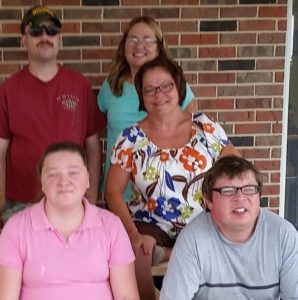 What is Life Ops?
Life Ops is a specialized day service for individuals with developmental disabilities who want to increase their adaptive skills to build friendships, learn to interact successfully at the workplace, and improve skills to live independently. Each individual sets his or her goals and targets the skills needed to reach them. We utilize role-play, modeling, video modeling, discussion, task analysis coaching and feedback to teach a curriculum which addresses social, self-management/self-monitoring, daily living, safety, and leisure skills. Such as:
Building and maintaining friendships
Conversation skills
Understanding nonverbal cues/body language
Building empathy and understanding others
Dealing with anger/frustration
Dealing with anxiety
Dealing with family demands
Dating
Hygiene
Household management
Money matters
Preparing for emergencies
When & Where?
The program will be open Monday through Friday 8:00 am-3:00 pm at the DSFC Ron Kruse Building located at 1281 Church Steet in Union, MO. Attendance will be scheduled for one or two days a week.
Transportation
Transportation can be privately provided or arranged through Franklin County Transportation Council.
Funding
Funding can be accessed through the Medicaid Partnership of Hope Waiver. To find out more about eligibility call 636-583-5801 dial extension "0" and ask for a service coordinator.
Who Provides Services and How are they Provided?
All our staff are trained in Positive Behavior Support and basic behavioral principles. They demonstrate skill and knowledge in applying behavioral strategies and techniques and are supervised by a Board Certified Behavior Analyst (BCBA) who is licensed in the state of Missouri. Our services are also CARF accredited. All services center around the individual. We use an interdisciplinary approach to include the relevant people in the person's environment, including home, work, and the community. This team works with the individual to set goals to learn needed skills and to decrease inappropriate behavior. Our goal is to help individuals learn new skills including self-management.
BEHAVIORAL SUPPORT PROGRAM
The Behavioral Support Program offers consultation with trained, experienced and licensed behavior analysts to help a family or team review an individual's behavior or learning problems. Strategies are used to change the environment, change behaviors and to teach new skills to individuals, families and caretakers. The individualized services may include:
Functional Behavior Assessment – Discovering why a behavior occurs
Behavioral Support and Intervention Plans – Planning strategies to teach new behaviors and decrease unwanted behavior
Autism Intervention using Applied Behavior Analysis (ABA) – ABA is an evidence-based effective treatment for Autism and learning
Family Support and Training – Parenting classes and skills training
Staff Training or School Support Training – will consult with providers and schools
Training on Positive Behavior Supports and Principles of Behavior – Learning principles to support and teach people effectively
Click the link below to view the brochure
Behavioral Support Life Ops Program Brochure 10-15 final
For more information about Life Ops please contact:
Sally LaVigne
 636-583-5801 ext. 1402
slavigne@dsfranklin.org