May 11, 2017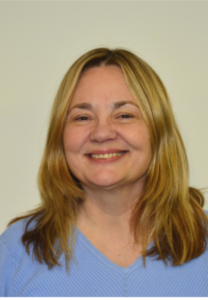 Please note our new branding and logo. Developmental Services of Franklin County will be doing business as ABiLITY to help identify our services in enhancing lives of individuals with developmental disabilities from birth through adulthood. As of July 1, 2016, Developmental Services of Franklin County (DSFC) became its' own nonprofit. Prior to that date, it was the program arm of the Franklin County Senate Bill 40 organization (funded with a county tax levy passed back in 1987). Here, 10 months later, we are finalizing our transition.
We continue to offer Program Services to include day activity programs, residential supports and services, early intervention services for persons aged birth to 3 years, respite care, targeted transportation services, as well as an extensive behavioral supports program. Through its' affiliation with Franklin County SB40 Resource Board, ABiLITY will be able to continue to provide these much-needed services. We can also expand some services through Medicaid and insurance billing for occupational, physical and speech therapies. As a 501c3 charitable organization we can now promote education and fundraising to create scholarships for client services.
Now that we are operating as a nonprofit we are very interested in working with families and the community to build connections that will enhance opportunities for the people we serve. We will be participating in more community activities to educate and advocate. We are building a support group to help with special projects to serve individuals in our community. Dennis Kramme has returned as our Community Relations Coordinator and is helping us connect in a variety of ways. If you would like to know how to join us in these efforts, please contact us at any time. We truly believe "Our Community is Better Together!" Keep track of the Tin Man Awards and other activities reported in the local papers to see how we're doing. Come join us as we work with the Washington Rotary Club at Baconfest on June 10th (baconfestwashington.com) and as we prepare for our first independent fundraiser, a Trivia Night on August 12, chaired by Barb Laberer and other ABiLITY volunteers. We'd love to see you there. We are also sponsoring a parent support group for kids with autism chaired by Alex Burkett and Stephanie Kent. They meet the second Saturday of the month at the Kruse Building from 10:00 to 12:00 noon.
Feel free to contact us regarding activities coming up. If you, your family, or your service group may be able to volunteer in some way, please let us know. We want to work together to improve the lives of the people we serve.
Sincerely,
Darleen Hainline                                Dennis Kramme
Executive Director                             Community Relations Coordinator
(636) 583-5801 ext. 1209                 (636) 583-5801 ext. 1226
Cell: (314) 808- 6152                         Cell: (636) 299-1983