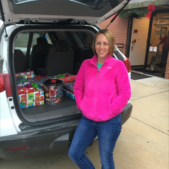 Thanks to everyone who participated in the Angel Tree donations.  We were able to donate over 25 items for this family to open on Christmas day and more than $200 in gift cards to finish their shopping and buy Christmas dinner.  The gifts were delivered this week.  Thanks again and enjoy a wonderful Christmas and holiday season!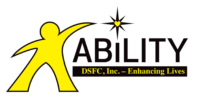 ABiLITY, DSFC (Developmental Services of Franklin County, Inc.) was originally formed under the Senate Bill 40 (SB40) legislation in Franklin County in 1987.  July 1, 2016 we transformed into a nonprofit charitable organization still providing services for persons with developmental disabilities.  A developmental disability is a condition such as Intellectual Disability, Cerebral Palsy, Epilepsy, Autism, or a similar condition diagnosed before the age of 22. We serve individuals from birth through adulthood beginning with an Early Intervention Program, Occupational Therapy, Physical Therapy, Speech and Language, Personal Assistance, Residential and Group Home Supports, Behavioral Supports, Applied Behavior Analysis, and a Day Program to help adults build independent living, social and communication skills. We want each person to build a meaningful life for themselves, making personal choices in a supportive community. We work closely with the Missouri Department of Mental Health, First Steps, Senate Bill 40 Board.  We also work hard to build collaboration with the community, community leaders, and the people we serve.
ABiLITY is a leader in programs and services for individuals with developmental disabilities. We offer a career in a supportive atmosphere, advancement and personal development, and a comprehensive benefits package.